On the
7th of January 2009
I shook the hand of Gilles Ebersolt at the National Superieur School of Architecture of Versailles. That was it. Stupid story, Prof Ebersolt was more than an hour late. I called him, he came in, shook my hand, asked me to wait in a small cafe in which, after waiting 30 more minutes, I fell asleep. He came in, did not find me, went away. I woke up, he was gone.
Still his work remains a strong inspiration for our project, especially the efficiency of the ballule (see below in the article) : inflatables can be structural elements, containers, light, cheap and offer great shock protection (against
rogue waves
for example). We might go for a mix of rigid structure and inflatable, to protect from excessive violent shocks during storms, like
astronaut chairs and straps systems
.
http://www.gillesebersolt.com/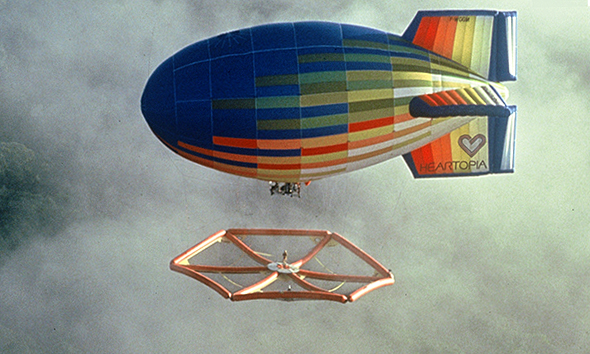 That's a really amazing inspiration!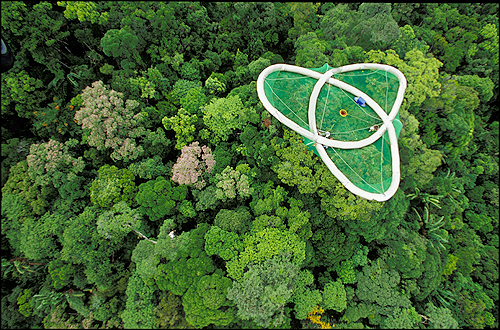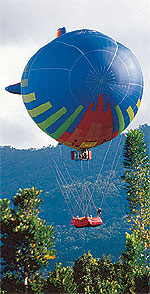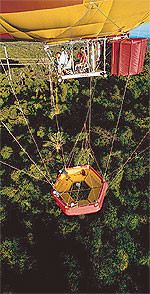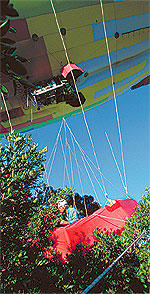 Or the multi-tripod structure you can put everywhere!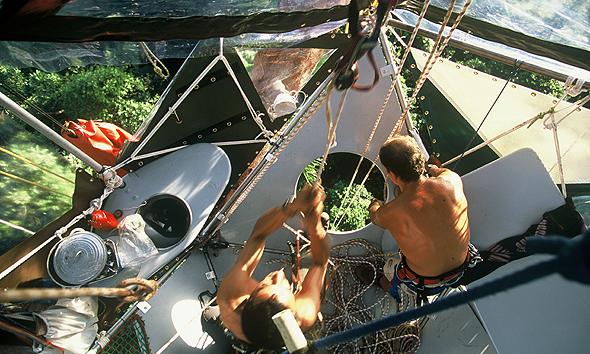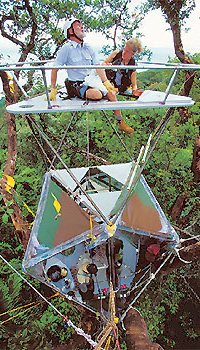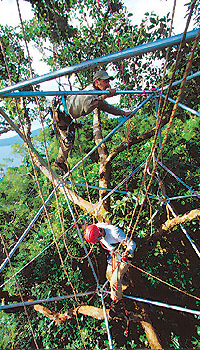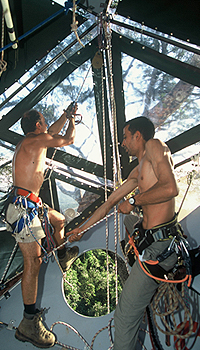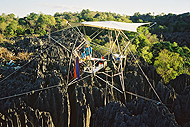 Or his inflatable floating things :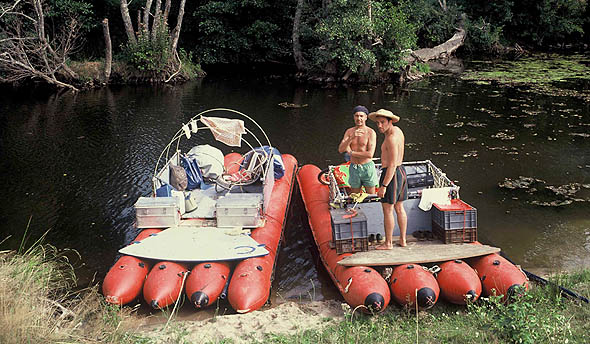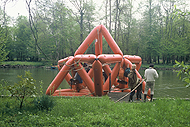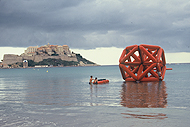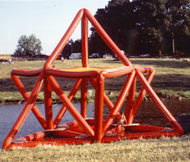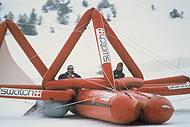 And of course, the ballule:
stream the quick time video (30mb)
.