Totally hilarious stuff; some people really love to inflate, this is the way they enjoy life:
Some people say "yes" and plan to survive the end of the world as we know it within balls, and this is serious :
SurvivaBalls save managers from abrupt climate change. An advanced new technology will keep corporate managers safe even when climate change makes life as we know it impossible.
"The SurvivaBall is designed to protect the corporate manager no matter what Mother Nature throws his or her way," said Fred Wolf, a Halliburton representative who spoke today at the
Catastrophic Loss
conference held at the Ritz-Carlton hotel in Amelia Island, Florida. "This technology is the only rational response to abrupt climate change," he said to an attentive and appreciative audience.
Halliburton has a bank of very funny serious projects here :
http://theyesmen.org/agribusiness/halliburton/about/history.html
But in 1975, a french architect, Gilles Ebersolt, made it happen !!!!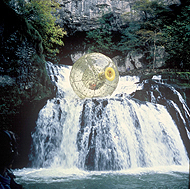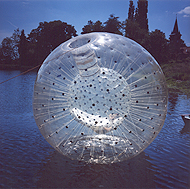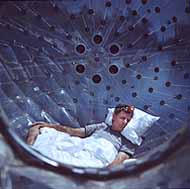 You absolutely need to see
the video
!!! A young man falls from the top of the Mt Blanc with the ball !!! Amazing.
So yes, inflatables are very good, security, light and fun. BOUNCE!