We really must participate to the next edition of VIDA (found via
we-make-money-not-art
) :
http://www.fundacion.telefonica.com/at/vida/vida10/english/index.html
VIDA 10.0 is an international competition created to reward excellence in artistic creativity in the fields of Artificial Life and related disciplines, such as robotics and Artiftcial Intelligence.We are looking for artistic projects that address the interaction between "synthetic" and "organic" life".
In previous years prizes have been awarded to artistic projects using autonomous robots, avatars, recursive chaotic algorithms, knowbots, cellular automata, computer viruses, virtual ecologies that evolve with user participation, and works that highlight the social side of Artificial Life. Applicants should refer to awards previously granted at VIDA's web page
http://www.telefonica.es/vida
to determine suitability of their project.
They've been rewarding amazing projects in these last years.
Oron Catts and Ionat Zurr, Noark (VIDA 10.0)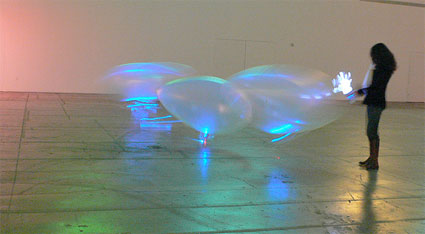 ALAVS, Jed Berk (Honorary Mention VIDA 10.0)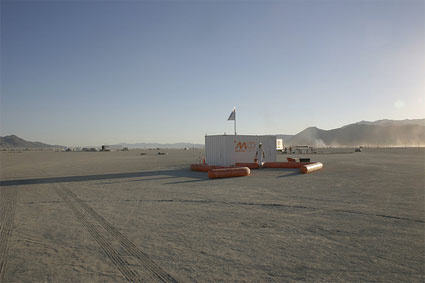 etoy.CORPORATION, Mission Eternity Sparcophagus


Last year we received close to 200 entries from 25 different countries. There has been a steady increase of submitted projects through the years, a real accomplishment if you bear in mind how specialized the award is. Every year three projects get awards, plus 7 projects are selected as honorary mentions. That means that on VIDA's
web page
, you can study an archive of over 100 art works related to A Life. About 30% of submitted projects are from Spain, Portugal and Latin America. Contributions from the US and Canada form another 30%, European projects comprise approximately 30 % and the remaining 10% are submissions from Asian countries. One of our objectives for the close future is to reach out to Japan, Korea and China, where significant A Life art has taken place in the last few years. There is always room to improve! VIDA is a unique award, the only one in the world specialized in A Life and Robotic art. I am now hoping for another 10 years of growth, enabling more artists to realize their life-like creations all around the globe.
Daniel Canogar